Message
from the President and CEO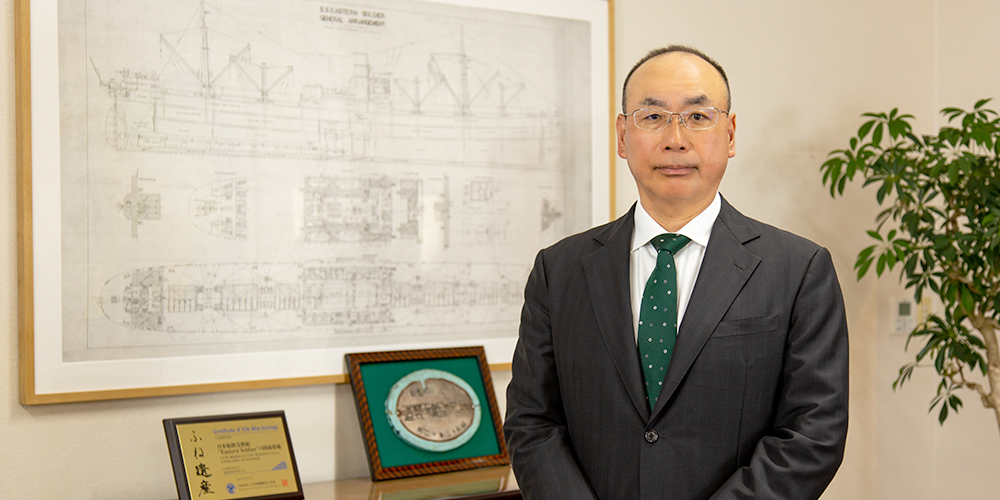 A Member of the maritime industry of Japan, a seafaring nation
JMU AMTEC was founded in 1907 under the name Harima Dock Co., Ltd. Since then, trading variously under the names Harima Shipyard, Suzuki Shoten and Ishikawajima-Harima Heavy Industries, the Company has been in continuous operation for 115 years.
The Company has been a major player in the shipbuilding industry since its foundation. For three consecutive years in the early 1960s, We were the world's No. 1 company in terms of number of completed shipbuilding projects.
Today the operations of JMU AMTEC include the following:
1)

Construction of various work vessels, including marine environmental ships, and small craft, as well as fabrication of on-shore steel structures

2)

Repair and refurbishment of general commercial vessels and various work vessels

3)

Construction of living quarters and various blocks for general commercial vessels

The strengths of JMU AMTEC include:
An extensive track record in construction and repairs
Provision of full-life-cycle support, from shipbuilding to repair and maintenance
Possession of a diverse range of business units, including a work-vessel and small-craft shipbuilding unit, a business unit for construction of on-shore steel structures, a repair business unit and a business unit for the fabrication of living quarters and blocks of general commercial vessels
Insistence on the best technology as heir to the DNA of Harima Shipyard.
JMU AMTEC contribute to society as a leading member of the maritime industry of Japan, a seafaring nation. Going forward, the Company will continue to provide products and services that delight customers, responding flexibly to changes in the business environment.
In pursuit of those ends, the Company will continue to tackle fresh challenges, honing its skills and technologies. We are committed to providing manufacturing of the highest quality and enabling all employees to perform to the best of their abilities.
Mamoru Ito
President and CEO